FoodWIse, previously called Wisconsin Nutrition Education Program (WNEP), is funded by the USDA and is designed to provide nutrition education that helps limited resource families and individuals choose healthful diets, purchase and prepare healthful food and handle it safely, and become more food secure by spending their food dollars wisely. Ashland County sites include: elementary schools, senior centers, Head Start centers, youth clubs, food shelves, and more. To find a class near you or to discuss new opportunities, call the Extension Bayfield County Office. To learn more about FoodWIse in Wisconsin see the state website.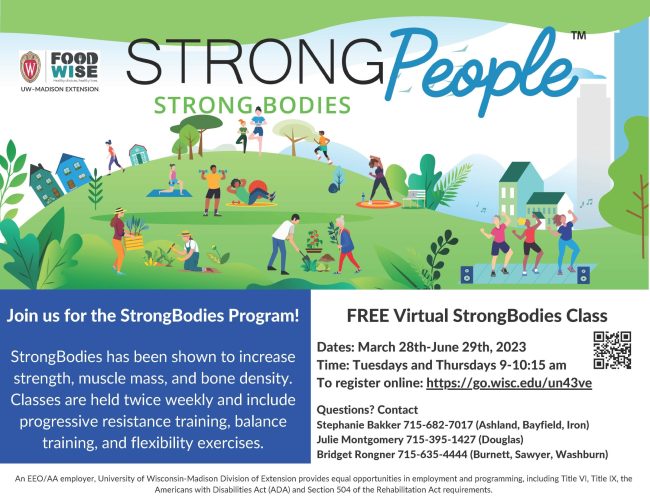 Strong Bodies is a Free Virtual Strength-Training Class for Adults- Strength Training has shown to:
*Reduce the risk of chronic diseases
*Improve bone density
*Reduce falls *Reduce arthritis symptoms &
*Improve mood.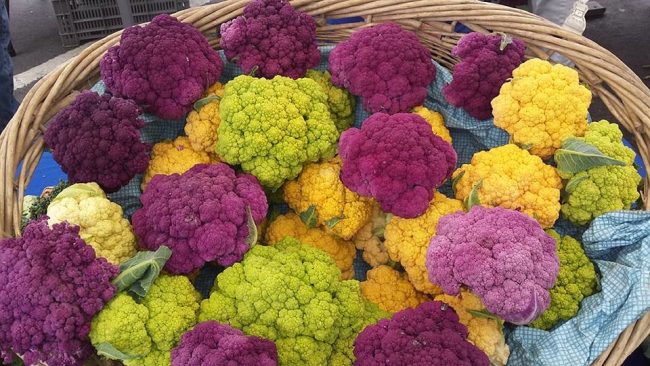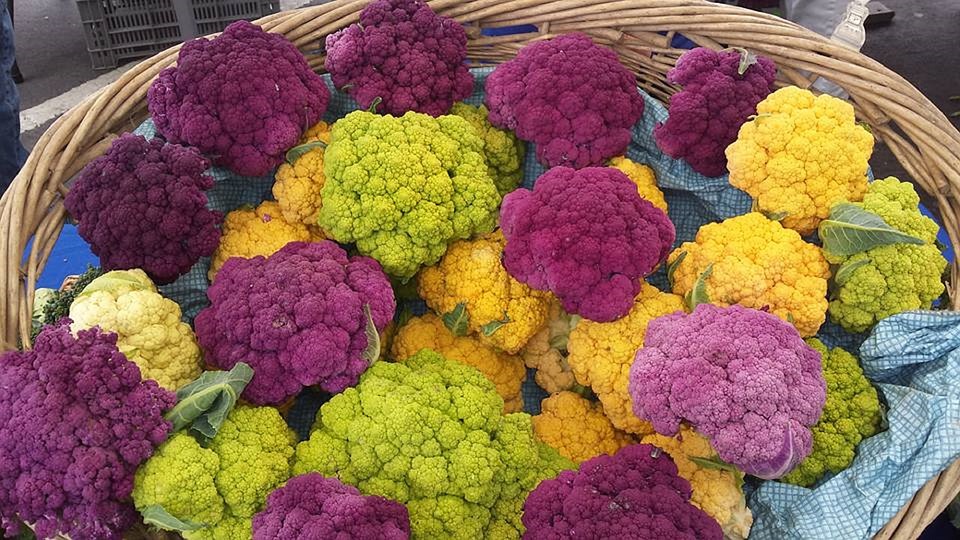 Stephanie LaPointe Bakker serves Ashland, Bayfield, & Iron Counties as the Nutrition Education Coordinator; Marisa Perlberg serves as a Nutrition Educator for Ashland, Bayfield, & Iron Counties
Stephanie helps to ensure that nutrition educators across Ashland, Bayfield, & Iron Counties:
Introduce children to new fruits and vegetables and teach them why they are important.
Teach parents how to buy, plan and prepare healthy meals.
Engage families with limited resources in support of choosing healthy diets while stretching food dollars.
Support communities in making the healthy choices where people live, learn, work, play and worship.
HAVE A QUESTION?
To learn more about FoodWIse & Nutrition Education and the role Extension plays in Bayfield County, send Stephanie an Email!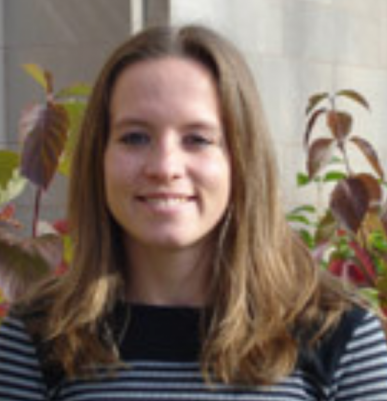 SNAP provides nutrition assistance to people with low income. It can help you buy nutritious foods for a better diet. Find out more about SNAP (FoodShare Wisconsin):