The University of Wisconsin-Madison Division of Extension Agriculture Institute is  moving ahead with changes that  allocates their resources in a different way than in the past. These changes will allow you and our office the ability to interact with specialists throughout the  University  of Wisconsin-Madison Division of Extension system and with other agencies in Wisconsin.
Gardening questions and tree/forest health questions can now be asked through the forms on the following links.


*Please, Do NOT bring insects and/or plant samples to the office. Instead, take a high quality photo of the problem to submit.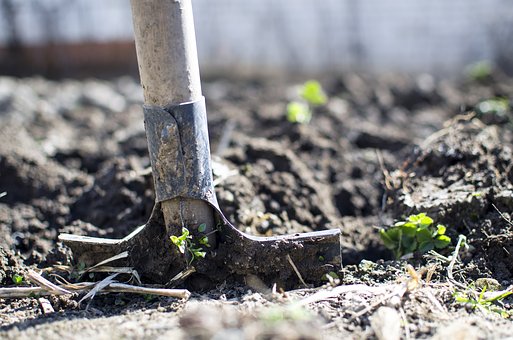 Soil Samples are still being received. You may submit the soil sample to Madison  yourself, if you wish.  Information on soil samples is available on the UW Soil Lab Website.
Monday, June 20, 12:00 p.m. – Pollinator Gardens: Plant Selection and Garden Care

Presented by Susan Carpenter

Learn how to select and care for plants to attract and support diverse pollinators in your garden all season long. This presentation will emphasize native plants and pollinators and will include sustainable gardening practices.

Susan Carpenter is the native plant gardener at the University of Wisconsin–Madison Arboretum. She works with students and community volunteers to manage and monitor a 4-acre garden representing southern Wisconsin plant communities. She also promotes pollinator and bumblebee conservation through outreach, monitoring, and encouraging students and the public to document native bumblebees through the WDNR Bumble Bee Brigade.    Click here to register

Tuesday, June 21, 12:00 p.m. – Join in Community Science with the Wisconsin Wild Bee App

Presented by Claudio Gratton and Hannah Gaines-Day

WiBee is a new community science smartphone app developed by the Gratton Lab at the University of Wisconsin-Madison. Using WiBee, you can help increase the research data on diverse pollinator species. We can also provide growers with better pollination management recommendations and share more information about the diversity, abundance and value of Wisconsin's wild bees. Join us to learn more about how you can use WiBee in your own garden or community!

Dr. Gratton has been on the faculty in the Entomology department at the University of Wisconsin, Madison since 2003.  His research group works broadly on the landscape ecology of arthropod food webs in agricultural landscapes and the conservation of insects that are considered beneficial. He has been part of bee and butterfly conservation efforts in the state.

Wednesday, June 22, 12:00 p.m. – Wisconsin's Busy Bees: Getting to Know the Bees in Your Area

Presented by PJ Liesch

While bees such as honey bees and bumble bees are well-known, Wisconsin is home to nearly 500 species of bees. Most of these bees go unrecognized by the public but provide critical pollination services. In this webinar, we'll take a quick survey of some of the commonest wild bees in the state and highlight resources to help you identify these bees in your own yard and garden.

Patrick (PJ) Liesch is a statewide Extension entomology specialist and has served the director of the University of Wisconsin Insect Diagnostic Lab (IDL) since 2014. PJ also provides entomology-related outreach throughout the state, including regular appearances on Wisconsin Public Radio's The Larry Meiller Show.

Thursday, June 23, 12:00 p.m. – 10 Things to Consider for Weed Management When Establishing Pollinator Plantings.

Presented by Mark Renz

Planting pollinator friendly habitats is an important practice to help support pollinator conservation, but managing the weeds can make it challenging. Join Mark Renz as he provides insight based on his research about weed management options and what factors you should consider when planning and establishing pollinator plantings.

Mark Renz (PhD) is a professor and extension weed specialist with the University of Wisconsin-Madison. Dr. Renz researches and extends information about the biology and management of invasive plants. Research goals in Dr. Renz's lab are centered on developing information that will improve management by improving the knowledge and understanding of invasive plant biology. Dr. Renz has over 20 years of experience with management of invasive plants throughout the United States in a wide range of habitats including riparian zones, roadsides, floodplains, prairies, wetlands, and forests. Education efforts focus on providing technical information and educational opportunities for agency staff, consultants, companies, and citizens concerned about invasive plants. Dr. Renz also is the president of the Midwest invasive Plant Network whose mission is to reduce the impact of invasive plants in the Midwestern United States.

Friday, June 24, 12:00 p.m. –  How Do Pesticides Affect Pollinators and Songbirds in Your Yard

Presented by Lynn Markham

Maybe you've heard news stories about declines in pollinators and songbirds. In this webinar, we'll take a look at what research studies have found about how pesticides affect pollinators and songbirds, and then check out examples of what people have done to help in their yards and communities.

Lynn Markham has 20 years of experience as an Extension Land Use Statewide Specialist based at UW-Stevens Point. Her Extension work has focused on land use tools and techniques to protect natural resources. To assist communities, Lynn provides research-based information, policy options and community case studies. She holds a Master's Degree in Biochemistry from the University of Oregon and a Bachelor's Degree in Chemistry from Ripon College.
Best Practices for Watering Yards and Gardens

Date/Time: Tuesday, May 10, 12:00 p.m. 

Presented by: Lisa Johnson, Horticulture Outreach Specialist, UW-Madison Division of Extension

Description: Do you know that there is a right way and a wrong way to water your plants? Join us to learn about the water requirements for most plants, how proper watering practices can prevent plant diseases, and different ways to conserve water for your yards and gardens.

Strategies for Identifying and Managing Insect Pests

Date/Time: Wednesday, May 18, 12:00 p.m. 

Presented by: PJ Liesch, Assistant Faculty Associate & Extension Entomologist. UW-Madison Department of Entomology

Description: Even though insects can cause damage to our plants, not all of them are bad! Learn how to look for signs of insects, why identification is required to know if an insect is beneficial or a pest, and what you can do about it! We will also talk about different control methods and options.

Strategies for Identifying and Managing Plant Diseases

Date/Time: Tuesday, May 31, 12:00 p.m. 

Presented by: Amanda Gevens, Chair, Professor & Integrated Extension Specialist, UW-Madison Plant Pathology Department

Description: Plants can be affected by fungus, bacteria, viruses and other factors. Join us to learn about how to look for symptoms of plant disease and what you can do. We will also talk about different control methods and options.
WI Horticulture SERIES 1: PLANNING FOR A FRUITFUL SEASON Wednesdays- Feb 23rd to March 9th – WEBINAR RECORDINGS AVAILABLE TO VIEW

Pruning Apple Trees to Maximize Healthy Fruit Production

Date/Time: Wednesday, February 23,  12:00p.m.   View Webinar Recording

Presented by: Amaya Atucha, Associate Professor/Fruit Crop   Specialist, UW-Madison

Description: Late winter is an excellent time to prune your backyard apple trees and proper pruning helps your trees to produce high-quality apples!  Join us and learn about proper pruning techniques and how the structure of your apple tree supports healthy fruit production

Identification, Management and Control of Major Apple Pests  

Date/Time: Wednesday, March 2, 12:00 p.m.  View Webinar Recording

Presented by: Diana Alfuth, Horticulture Outreach Specialist, UW-Madison Division of Extension

Description: Be prepared to combat common pests on your backyard apple trees! Join us to learn about the major insect and fungal pests that can cause damage to your apples and the timing of different management strategies to help you be successful this season!

Growing Strawberries in Containers

Date/Time: Wednesday, March 9, 12:00 p.m.    View Webinar Recording 

Presented by: Darrin Kimbler, Agriculture Educator, UW-Madison Division of Extension Iron County

Description: Did you know that you can grow your own fresh strawberries in containers? Join us to learn how! We will talk about what you need to know to successfully grow strawberries in containers, including selecting the right variety, soil, watering and fertilizer and how to overwinter them.
The Community Food System Program promotes thriving, just and resilient place-based food systems. We support community organizations, Tribal partners, local governments, small-scale farms and food businesses, and community gardens
https://foodsystems.extension.wisc.edu
/
Vegetable_Varieties_for_Containers (pdf, 2pgs, 625 kb)
Growing plants in containers (referred to as container gardening) is an easy way to grow and maintain vegetables.
Vegetables grown in containers can easily fit on a window sill,balcony, deck, door step or any other place where space is limited but where environmental conditions are suitable for vegetable production
See the pdf above for recommendations on varieties of popular vegetables that are well-suited for growing in containers
Sunflower Garden
(pdf,13pgs, 6MB)and
Container Herb Garden
(pdf,13pgs, 5MB) for Young Children resources. These resources provide you with all the knowledge and steps to start the garden as well as related activities for each early childhood age group (infant to school age). While the resources were written with a child care provider in mind, they would also be useful for families. The sunflower garden is the easiest one to do – sunflowers can grow well in poor soil and just need some good sunlight and water! If it can be an option for families, a small garden can help provide hope during these difficult times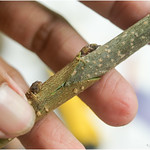 Fruit Tree Grafting_April 23 2020   (Pdf, 33 pages, 2,189 KB)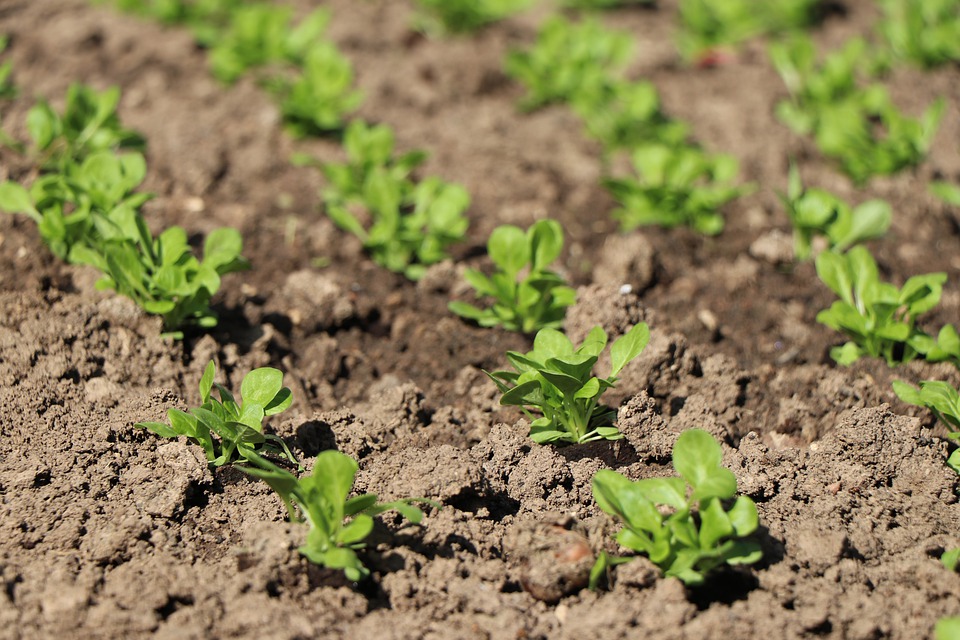 Clay Soil Gardening_April 30 2020 (Pdf, 40 pages, 6,407 KB)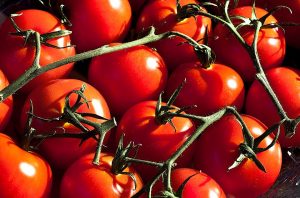 Growing Awesome Tomatoes_May 7 2020    (PDF, 38 pages, 5,729 KB)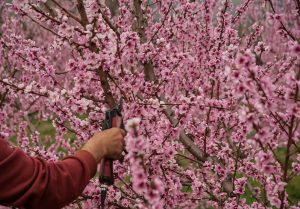 Managing Young Fruit Trees_May 14 2020  (PDF, 106 pages,13,327 KB)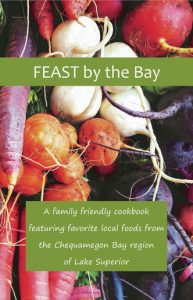 Seeking information on where to find local produce, which businesses remain open, or how to access community food resources during these uncertain times? See below for links to information and local listings! Feast By The Bay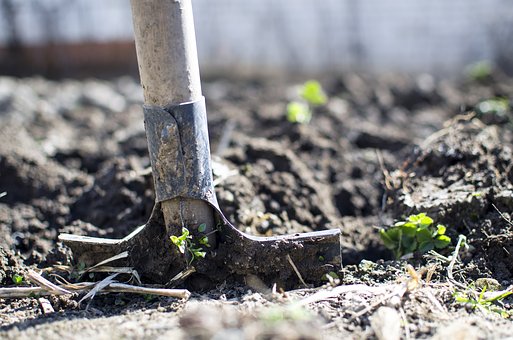 UW Soil and Forage Laboratory
What's in your soil? or Manure? or Forage? Don't guess, get a test done. The website has instructions on taking samples, sending your sample off and the fees for each item.

Looking for an expert to advise on your garden questions? Please fill out the form and attach relevant photographs concerning your garden issues. Your inquiry will be responded to by an Extension staff member or a Master Gardener Volunteer in your area. Thank you for visiting the Wisconsin Horticulture website.
(For out-of-state garden inquiries, please contact your state's respective Extension office.)