If it happens on a farm or in a field, the Extension Institute of Agriculture works with you to achieve better results. Our innovative dairy management programs range from genetics to farm and business management. Cooperative Extension researchers work hand-in-hand with row crop, forage and fresh produce growers to provide best practices for every aspect of the growing phase. We also advise communities on using sustainable practices to create inviting spaces free from invasive species. Our work supports people, communities and businesses.
Discovery Farms – Educating and developing on-farm and related research to determine the effects of agricultural practices on a diverse group of Wisconsin farms
Horticulture in Wisconsin – Improving the environment and enriching  quality of life by bringing university research to the public for use   in their own yards, gardens and communities.
Ashland-Bayfield County Master Gardeners – Training volunteers to help educate the public about gardening and natural resources anddeliver meaningful community programs. Wisconsin Master Gardener
Agriculture Links of Interest
Jason Fischbach
Agriculture Agent Bayfield/Ashland Counties
Bayfield County- UW Extension
County Administration Bldg
117 E. 5th Street
Washburn, WI 54891-9464
Phone: 715-373-6104, Ext. 5
Fax: 715-373-6304
Email: jason.fischbach@wisc.edu
Welcome to the Bayfield County UW Extension Haylist
This list puts local farmers in touch with one another for the purpose of Hay Buyers and/or Sellers, haylage, silage, grain, or other livestock forage. Bayfield County UW-Cooperative Extension assumes no responsibility in the transaction of buying or selling the items listed on this web site.  Bayfield County UW-Cooperative Extension makes no guarantees as to the quality of the forage products.  Buyers beware.  All transactions and negotiations are handled directly between buyers and sellers.  If you are a seller contact a buyer directly.  If you are a buyer contact the seller directly.  There is no charge to be listed.
If you would like to post product(s) for sale or wanted please call 373-6104 ext 0 or print and return the Buyer/Seller form . Please be prepared to provide the following information:  Name, Phone Number, City, Forage Product (eg. Hay, haylage, grain, straw), Quantity, Price, Delivery/Pick-up Information, Relative Feed Quality (RFQ), if known.  Once the product is sold, please call 373-6104 ext 0 to have the listing removed.
In addition, there is a state haylist that can be found at: http://farmertofarmer.uwex.edu /. There is also an Upper Midwest haylist that can be found at the same web address.
Latest UW-Extension Dairy Team Headlines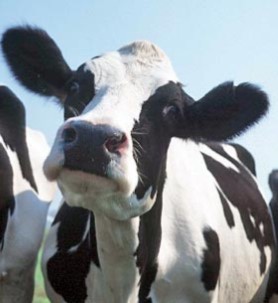 Agricultural News From Around the State