What is the Bayfield County Teen Court

?
The Bayfield County Teen Court was established in 1998 as a collaborative effort between the UW Extension office in Bayfield County and Bayfield County Human Services.  Research indicates that 1st time juvenile offenders were shown to respond more effectively to the judgment of their peers than a traditional court setting.   Bayfield's Teen Court is comprised of 10-12 high school students who live in or attend a high school in Bayfield County.
Teen Court meets on the second Wednesday of each month in the Bayfield County courtroom to hear cases for first time juvenile offenders who have already admitted to their crime.  After explaining their oath of confidentiality, Teen Court panelists question both the youth and their parent(s) to formulate their understanding not only of the crime but how the youth currently functions at home, in school and in their community.
After hearing the case, Teen Court members deliberate in private and utilize principles of restorative justice to create a sequence of logical consequences for each case.  These consequences are written into a deferred agreement designed to help the defendant take responsibility for the harm caused by their actions.   A well written deferred agreement provides an opportunity for the defendant to restore the harm they created by their actions and reestablish  trust between their parents and the community.  Teen Court decisions are legally binding and must be fully completed by the defendant or the case will be referred back to the Bayfield County judicial system.
When the conditions of the Teen Court agreement have been completed, the juvenile's record in essence is "wiped clean".  For the offender and the community, Teen Court represents a second chance for youth who have made a poor decision.
The Teen Court receives training and monthly advisory support from, Ian Meeker, UW Extension Youth Development Educator and Crystal Clark , Bayfield County Social  Worker along with support from Judge John Anderson and Bayfield County District Attorney, Fred Bourg.  Applications are reviewed and selected by the current Teen Court members.
Overall, the feedback from the parents of defendants and the defendants themselves has been overwhelmingly positive.   Teen Court panelists gain first-hand experience of the judicial system through a dynamic service learning experience that benefits both themselves and the community.  It has also proven to increase the member's communication and leadership skills in a judicial setting.
Application materials are due to the Bayfield County UW-Extension Office by November 7, 2016.
Application Materials for Teen Court Panelist
 Teen Court Application Check List (Word Document)
Teen Court Application Check List (PDF Document)

Teen Court Application Form (Word Document)
Teen Court Appliction Form (PDF Document)
Teen Court Panelist Responsibilities & Qualifications (Word Document)
Teen Court Panelist Responsibilities & Qualifications (PDF Document)
Letter to Reference (Word Document)
Letter to Reference (PDF Document)
Reference Questionnaire (Word Document)
Reference QuestionnairePDF Document)
2011 Training Manual (PDF Document)
 For More Information Contact: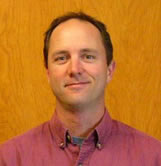 Ian Meeker 
4-H & Youth Development Educator
County Administration Bldg
117 E. 5th Street
Washburn, WI 54891-9464
Phone: 715-373-3289
Fax: 715-373-6304
ian.meeker@wisc.edu
An EEO/AA employer, University of Wisconsin-Madison Division of Extension provides equal opportunities in employment and programming, including Title VI, Title IX, the Americans with Disabilities Act (ADA) and Section 504 of the Rehabilitation Act requirements.
Requests for reasonable accommodations for disabilities or limitations should be made prior to the date of the program or activity for which it is needed. Please do so as early as possible prior to the program or activity so that proper arrangements can be made. In certain situations, information related to requests may be shared with staff or units necessary to help coordinate an appropriate accommodation.