Check it out! See what our Bayfield County 4-H Clubs have been up to!
---
2023
February
Ino Valley
The Ino Valley Club decorated cookies that will be put in the valentine baskets to be delivered to neighbors, friends and families that need a little cheering up. The baskets are filled with goodies provided by the White River homemakers , and the frosted cookies from Ino valley 4-H .The frosting party was fun, and the kids enjoyed making designs and different colors!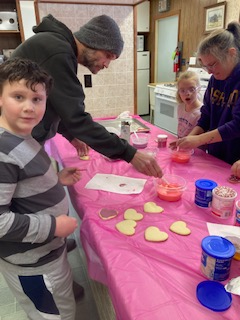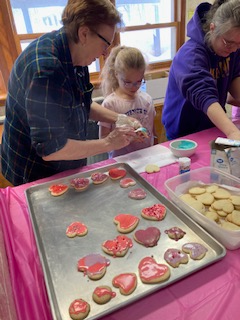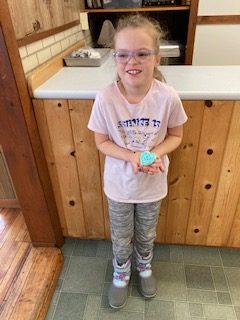 Ino Valley leader Glory Bizub has also been working on ceramics projects with a group of members. First year 4-H member Blaine Henri has been taking part in these ceramics classes and she is really enjoying learning about this new project!
January
4-H CANSKI
The CANSKI season is in full swing! We have 120 youth from Bayfield & Ashland county taking part this year with weekly instruction.
Congratulations to the nine racers at the Wisconsin Nordic Ski League Northern Conference. Everyone stepped it up tackling some fast skiers and skiing on a World Cup level race course. Conditions were quick and the trail was firm.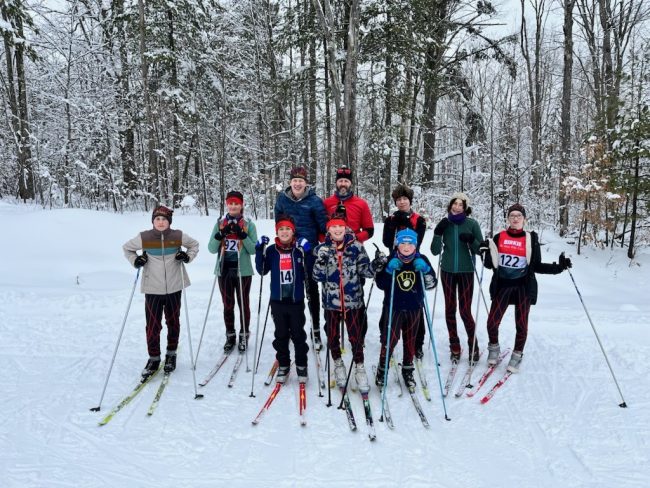 The coolest part was the team experience. We had enough Girls and Boys to score a team results Girls 6/6 and Boys 4/6.
Full results here:
https://my.raceresult.com/231775/results#0_3EF1B7
That was a lot of fun!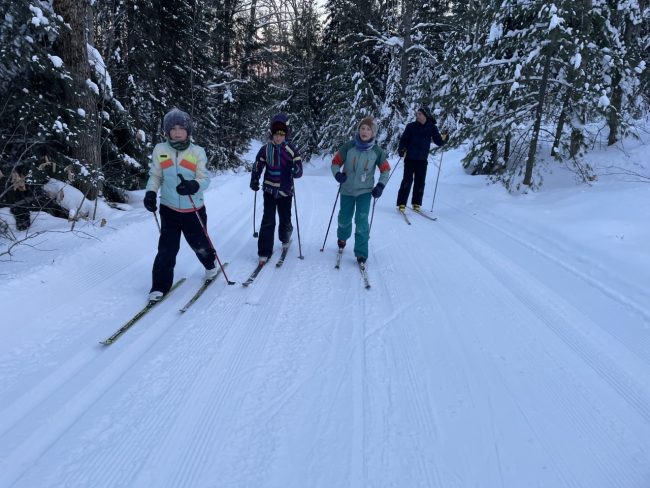 2022
December
Gitche Gumee
During December the Gitche Gumee 4-H club made Christmas cards for nursing homes in the area. The nursing homes really enjoyed the cards, so the group decided to make Valentines cards for the nursing homes this year also. There will be sledding at the Northern Pines Golf Course on the 26th of February, from 1-4pm. At the sledding there will be hot cocoa and treats. Mojakka supper is right around the corner on March 12, 2023. Serving time is 12pm to 2pm at the Oulu workshop. Come and enjoy some delicious Mojakka soup and rice pudding! This is one of our main fund raisers for our club.To the seniors of 4-H there will be scholarship and club scholarships applications going out in the mail. Bayfield county fair will be August 10th to 13th 2023. Our next meeting will be March 1st at 7pm.
We invite all clubs and families to join us for our Mojakka. You can also pick up to go.
March 12th, 2023
5 and under – free
Kids 6-12 – $4
Adults – $5
Family of 4 – $15 ($2 for each additional child)
Submitted by Reporter – Paige Tuura
Friendly Valley
For November and December of 2022 the Friendly Valley 4-H club had several meetings and activities.
In November, on Nov. 7 we had a meeting where we held officer elections. The new president is Eric Maki, the vice president is Brook Benson, the treasurer is Nathan Saari, the two secondary's are Adelyn and Aubree Markin. The last thing we did was make birthday cards for the local meals on wheels.
Also in November the club collected donations for the annual thanksgiving project to help families in need. We used the donations to shop for thanksgiving meals at the Washburn IGA.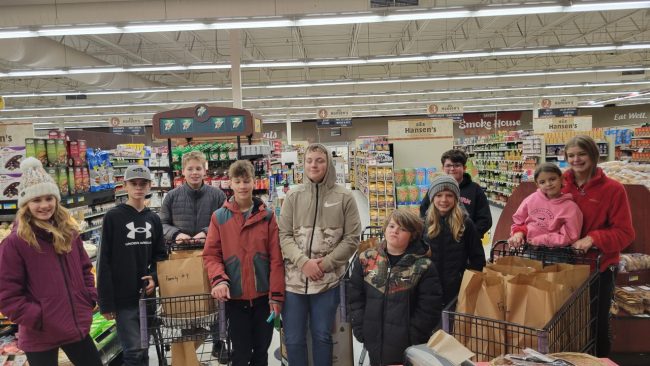 In December we had a holiday party. We played lots of games and had dinner as a club. We had extra donations from the Thanksgiving project we went shopping for meals for families in need from the Washburn School District.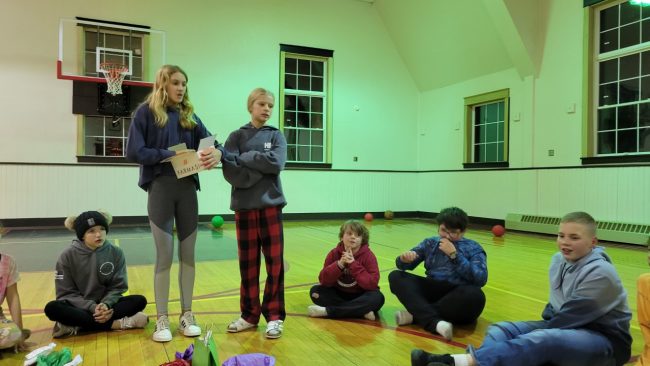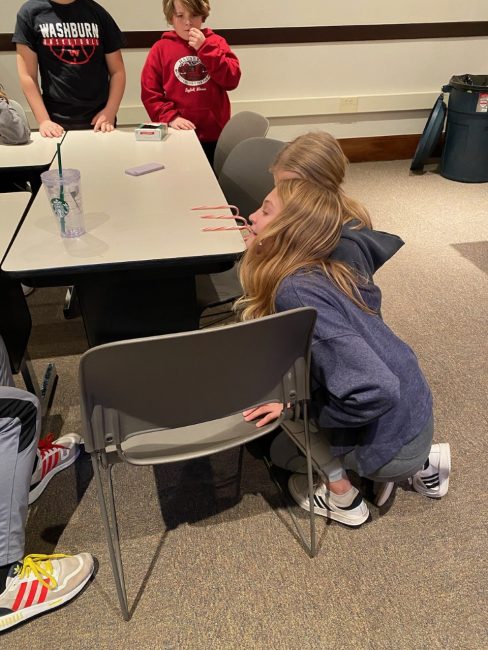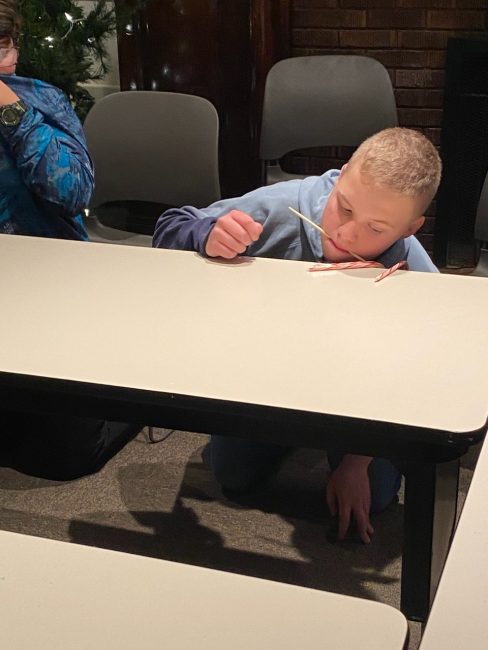 At the end of the month the new club officers had a meeting to talk about the up coming year. – Submitted by Aubree Markin
November
October
Ino Valley
In October, the Pope family, along with General Leader Glory Bizub spent some time tabling at Tractor Supply during the 4-H Paper Clover campaign. This turned out to be a successful fundraiser for 4-H and the group was able to chat with many people that had fond memories of being in 4-H when they were kids.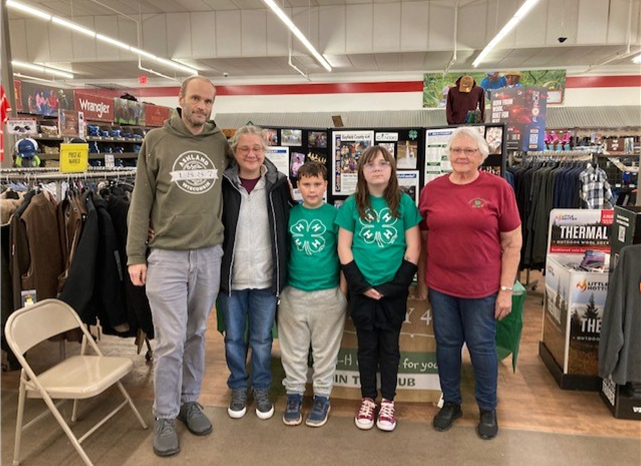 If your club would be interested in tabling at the Tractor Supply next spring or fall, please keep it in mind! This is a good opportunity to promote 4-H and raise funds to support Wisconsin 4-H. We have a large 4-H tri-fold, brochures, and other materials that you are welcome to borrow.
September
Friendly Valley
In September, we went to Big Top Chautauqua. We saw Lil' Mike & Funny Bone. They are brothers from Oklahoma and the Pawnee Nation. They rap, do stand up comedy, and send positive message to kids.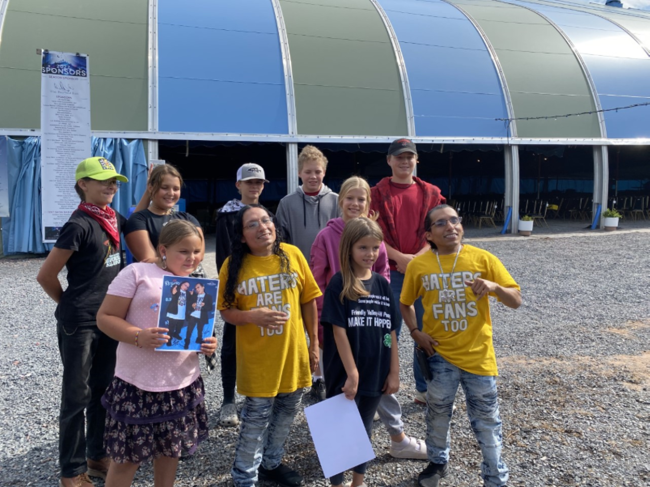 We were able to talk with Lil' Mike & Funny Bone after their show and had a club picture taken with them. Also, after the performance, we toured behind the scenes at Big Top with the Executive Director. We saw behind the stage! Laughing Fox talked with us about wigwams. He told us how they were made and talked about Native foods. Another performer talked with us about 4-H and wanted to know what our club did. After our time at Big Top, the club went to Bayfield to get ice cream cones.
Our September meeting was short and held by Zoom. The officers and club leaders talked about activity options for next year.
In October, we will have a Welcome Day for new members. We plan to do apple activities and games. In November, we will have officer elections. We also know that for this upcoming year, our club will have demonstration speeches, create a club fair booth, and continue with our aluminum can fund raiser. The rest will be decided on by club vote.
-By Erik Maki
Great Divide
The Great Divide 4-H Club had a wonderful time at the Bayfield County Fair! Our members did very well, with many of them receiving first place awards. Lilly Plum was awarded the Best of Show in natural sciences. Riley Gibbs had Judge's Favorite Award and can exhibit his piece at the 2023 Wisconsin State Fair. Fun was had by all!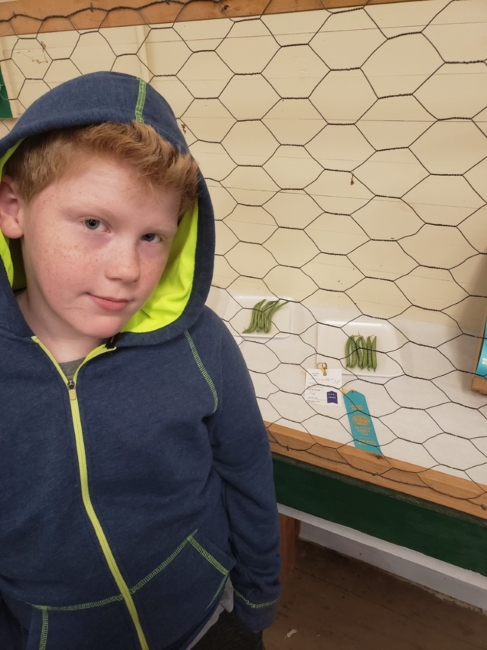 Our next meeting will be held on Sunday, October 23rd at 11 a.m. at the Grand View Town Hall. During this meeting, we will have elections and will plan the upcoming 4-H year.
Ino Valley
At the fair this year, Ino Valley decorated their booth with a pollinator theme. This booth was an effort from the kids, they drew and colored the butterflies and made the bee , it was so cute. All for the national project of protecting the pollinators .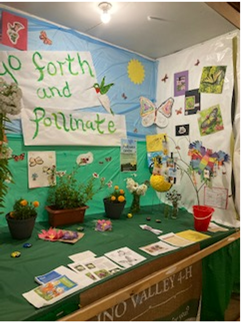 August
Friendly Valley
In August, the club officers came together to plan for the upcoming 4-H year & prepared for the fair. We came up with some new ideas and the club members are currently voting on what we want to do. We hope to have the calendar out by the beginning of October. We also talked about having new members join our club.- By Erik Maki